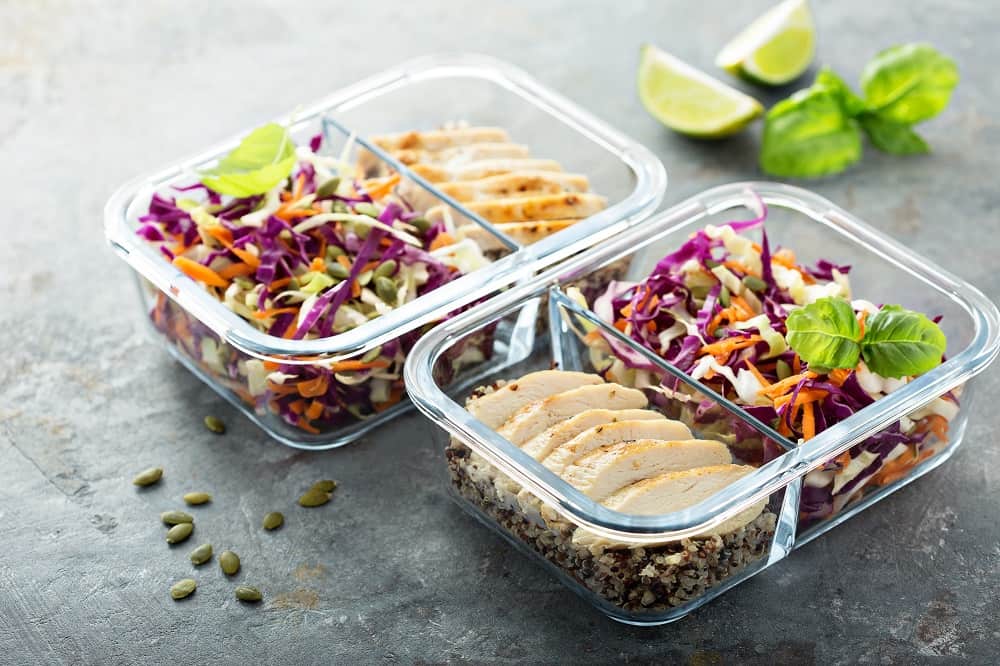 Athletes, whether you're a seasoned pro or just starting, juggling workouts, work, and life can be a challenge. Nutrition often takes a backseat, leading to unhealthy food choices. The solution? Meal prepping. In this guide, we'll show you how to meal prep like a pro, simplifying nutrition for even the busiest athletes.
Why Meal Prep Matters
1. Consistency: Meal prepping ensures you have healthy, balanced meals ready, promoting consistent nutrition.
2. Time-Saver: Spend less time cooking daily and more time training or recovering.
3. Portion Control: Avoid overeating by portioning your meals in advance.
Getting Started
1. Plan Your Meals: Decide what you'll eat for the week, including breakfast, lunch, dinner, and snacks. Balance macronutrients: proteins, carbohydrates, and fats.
2. Create a Grocery List: Based on your meal plan, make a list of what you need. Stick to it to avoid impulse buys.
3. Invest in Containers: Get a variety of containers in different sizes for easy portioning and storage.
Prep Day
1. Batch Cooking: Prepare staple foods like rice, quinoa, and lean proteins (chicken, tofu) in bulk.
2. Chop Veggies: Wash, peel, and chop vegetables for salads or snacks.
3. Portion Control: Use a kitchen scale to weigh portions accurately.
Meal Ideas
Breakfast
Make overnight oats with oats, Greek yogurt, and berries. Portion them into jars for a grab-and-go breakfast.
Lunch
Create grain bowls with quinoa, roasted veggies, and your choice of protein. Drizzle with a homemade vinaigrette.
Dinner
Prepare stir-fry with lean beef, tofu, or shrimp, and lots of colorful veggies. Use a pre-made sauce for convenience.
Storage and Safety
1. Refrigerate: Store meals in the fridge for up to four days.
2. Freeze: If you prep for the entire week, freeze meals and thaw them in the fridge as needed.
3. Reheat: Heat meals thoroughly, ensuring they're piping hot before consuming.
Conclusion
Meal prepping is a game-changer for busy athletes. It simplifies nutrition, saves time, and promotes consistency. With a little planning and dedication, you can fuel your body for success without compromising your schedule.